Photo Edition: Faces of Carl Barks
Limited to 15 copies, this first edition is signed by John Garvin and numbered 1 of 15 (all books are numbered the same), with the notation "Faces of Carl Barks" edition. It comes with an original, small black-and-white photo of Carl Barks. Measuring 3.5 inches by 5 inches, the photo comes in a protective mylar sleeve tucked inside the book. From the Barks Estate, each photo is original and one-of-a-kind.
The book also comes with a copy of the original estate COA, and a signed COA from Enchanted Images.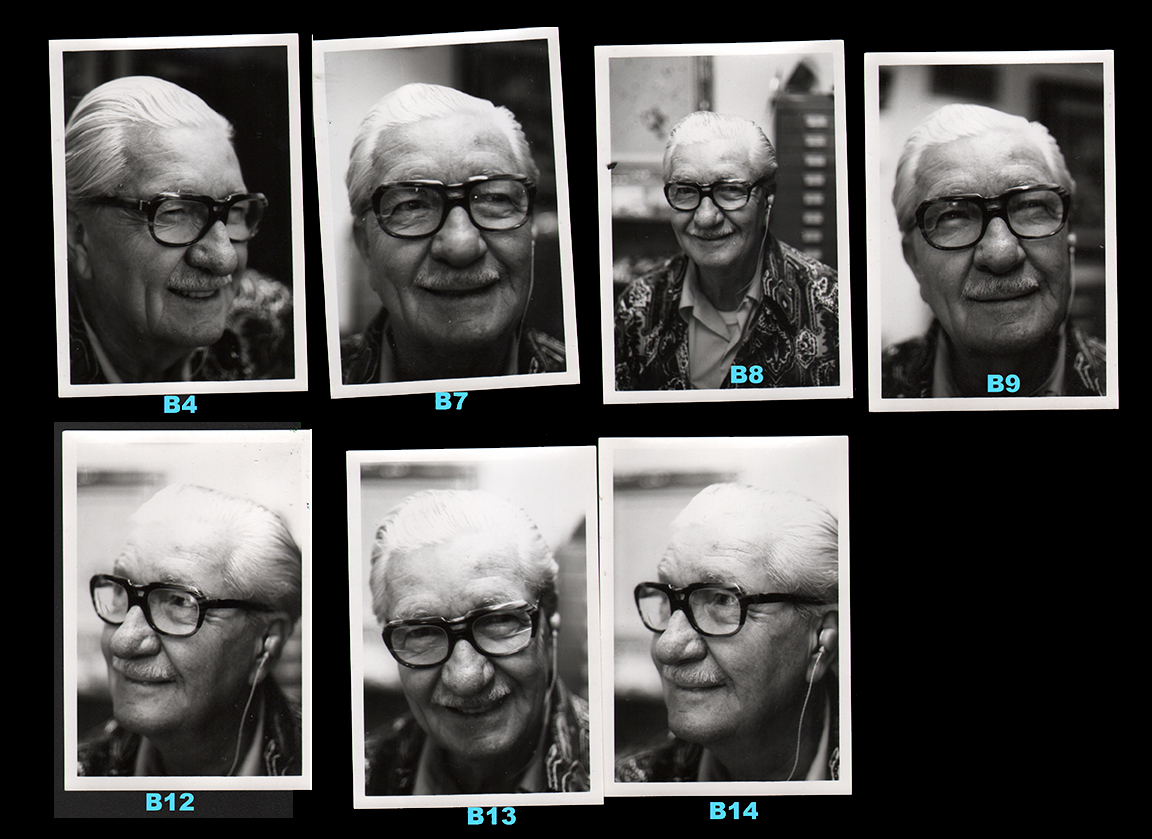 There are seven photos still available. Specify which photo you would like when ordering.
Price: US $124.95 + Shipping